ASTDA Board Member Receives King K. Holmes Endowed Professorship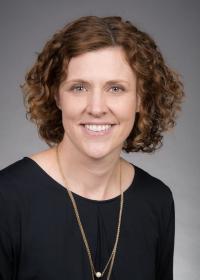 A member of ASTDA's board, Julie Dombrowski, has been named King K. Holmes Endowed Professor in STD and AIDS. Named after Dr. King Holmes, professor of medicine and global health, and founding chair of the Department of Global Health, this three-year rotating award recognizes and supports a faculty member with exceptional commitment to STD/HIV research and training.
This year's recipient, Dr. Julie Dombrowski, is an associate professor of medicine (Allergy and Infectious Diseases) and adjunct associate professor of epidemiology. She serves as the Deputy Director for the Public Health—Seattle & King County HIV/STD Program and the Co-Director of the UW Public Health Capacity Building Center. Her research on the HIV care continuum and patient engagement in HIV care has influenced public health practice in the U.S. and garnered national recognition.
Dombrowski has published extensively on the delivery of care for patients with HIV and STDs and sees patients as a primary care physician at the Madison and Max HIV Clinics in Seattle. The MAX Clinic is a national model for providing care to high-need people living with HIV who do not engage in more conventionally organized HIV care. Her research interests extend to important work on chlamydia in women and syphilis in men who have sex with men.
She has mentored 26 trainees, several of whom continue to work in HIV/STD-focused careers. "I seek to mentor trainees who are interested in HIV/STD public health, particularly those who want to improve the health of marginalized populations such as sexual and gender minorities, people with substance use and mental health disorders, and incarcerated persons," she says.
The nominating committee selected Dr. Dombrowski because she "exemplifies the characteristics and traits that have made King such an amazing teacher and leader: a true focus on meaningful mentorship, a demonstrated commitment to underserved populations, a focus on the application of implementation science research to improving public health, and her ability to bridge the worlds of STD and HIV."
"The overarching goal of my career is to improve HIV/STD clinical and public health services in the U.S., which I work to achieve through a combination of research, capacity building, mentoring, and clinical and public health practice," says Dombrowski. "A vision of health equity for marginalized populations has been a driving force of my work since the start of my training."
Dombrowski received her MD from Duke University School of Medicine and MPH from North Carolina-Chapel Hill. She has been at the University of Washington since beginning her Infectious Disease fellowship in 2007.