The Centers for Disease Control and Prevention Division of STD Prevention (DSTDP) and The American Sexually Transmitted Diseases Association (ASTDA) have partnered to bring you the latest research and best practices for STD prevention with the STD Prevention Science Series.
This quarterly series brings lectures on cutting edge issues by scientists and program experts of world renown to all persons interested in the prevention of STI including HIV.
Presentations in the Series
Reducing Network Incompleteness through Online Learning
Tina Eliassi-Rad, PhD, discusses biases in partially-observed (a.k.a. incomplete) networks and how such biases can skew analyses. She will focus on machine-learning based solutions, where with a limited querying budget the algorithm learns polices to reduce incompleteness of the data. Her presentation includes a discussion on the limits of (machine) learning for this network-discovery problem.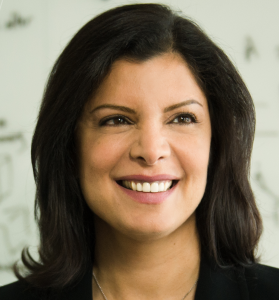 Tina Eliassi-Rad is an Associate Professor of Computer Science at Northeastern University and a core faculty member at Northeastern's Network Science Institute. Her research is rooted in data mining and machine learning; and spans theory, algorithms, and applications of data from networked representations of real-world phenomena. She has over 70 peer-reviewed publications and has given over 180 invited talks and 12 tutorials. Her algorithms have been incorporated into systems used by governments and industry (e.g., IBM System G) and open-source software (e.g., Stanford Network Analysis Project). In 2010, she received an Outstanding Mentor Award from US DOE Office of Science.
The Genome, Microbiome and Evolutionary Medicine
Based on over 20 years of research experience on microbial genomics, Dr. Brunham discusses the transformative impact of genomics on all of medicine. He illustrates that genomics' greatest impact on medicine has been to provide the evidence base for evolutionary medicine.
The Development of a Molecular Vaccine for Chlamydia
Despite widespread testing and treatment of genital C. trachomatis infection, case rates remain high. Substantial advancements in genomics and murine infection models have resulted in a new understanding of chlamydia immunobiology and a new generation of molecular chlamydia vaccines suitable for human testing.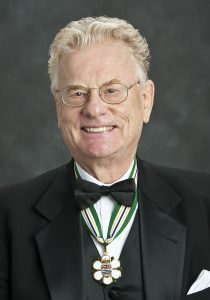 Dr. Robert C. Brunham, MD, is an Emeritus Professor in Medicine at the University of British Columbia and Head of the Vaccine Research Laboratory at the British Columbia Centre for Disease Control, Vancouver, Canada. He is a physician scientist, who studies infectious diseases such as the sexually transmitted pathogen Chlamydia trachomatis. He uses epidemiologic, immunologic and genomic approaches to study the population biology of disease with the goal of identifying evolutionarily stable prevention strategies such as vaccines. He will give two talks; one on the impact of genomics on medicine and the other on the development of a vaccine for chlamydia.
Contagion & Interpersonal Influence: Network Models of and for Behavior Change
by Thomas W. Valente, PhD
In this talk Valente reviews the many ways social network data are used to capture how individuals are influenced by their peers. Building on these models, the talk then focuses on how networks can be used to accelerate behavior change. Simulation and empirical studies are used throughout.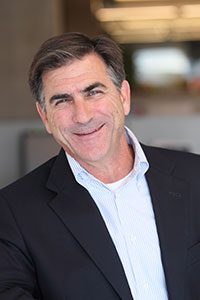 Thomas W. Valente, PhD, is Professor and Interim Chair in the Department of Preventive Medicine, Keck School of Medicine, at the University of Southern California. He is author of Social Networks and Health: Models, Methods, and Applications (2010, Oxford University Press); Evaluating Health Promotion Programs (2002, Oxford University Press); Network Models of the Diffusion of Innovations (1995, Hampton Press); and over 180 articles and chapters on social networks, behavior change, and program evaluation. Valente uses social network analysis, health communication, and mathematical models to implement and evaluate health promotion programs designed to understand and prevent tobacco and substance abuse, unintended fertility, and STD/HIV infections. Valente is co-editor (with Martin Everett) of Social Networks, and on the editorial boards of Network Science and the Journal of Health Communication.
---
Integration of molecular epidemiology with behavioural surveillance to identify HIV and HCV epidemic drivers in at risk populations: Lessons learned from Pakistan and Ukraine
by Paul Sandstrom, PhD
The presentation will focus on the use of bioinformatics tools to resolve HIV and HCV transmission dynamics in at risk populations in Pakistan and Ukraine. Specifically the identification of a previously underappreciated HIV epidemic amongst young women engaging in transactional sex work in Eastern Europe, as well hidden epidemic drivers in at risk populations (people who inject drugs and sex workers) in Pakistan.

---
Conceptualizing Geo-Sexual Archetypes:Mapping the sexual travels and ego-centric sexualnetworks of gay and bisexual men in Toronto, Canada
by Dionne Gesink, PhD
There is a complex and persistent syphilis epidemic affecting gay, bisexual and other men who have sex with men (gbMSM) in every major urban centre across North America. Dr. Gesink will describe an initial exploration into the geography of sex, a necessary, yet understudied, aspect of STI transmission. Dr. Gesink will introduce the six geo-sexual archetypes identified after mapping the 3-month egocentric sexual networks of 31 gbMSM in Toronto, specifically: hosters, house-callers, homebodies, rovers, travelers, and geoflexibles. She will also present initial profiles for each archetype, including which archetypes had a history of syphilis and which did not.
---
Transgender Health Disparities: Challenges and Opportunities
by Aron Janssen, MD
Transgender health is the next frontier in medicine. From rates estimated at 1 in 10,000 just 10 years ago to rates of 1 in 140 today, transgender individuals are more visible than ever before, and with this increased visibility comes the stark recognition of the lack of appropriate research and data to describe the experience and needs of this varied group of individuals. With a focus on gender identity development and expression in childhood and adolescence, Dr. Aron Janssen, Clinical Assistant Professor of Child and Adolescent Psychiatry and an Attending Physician at the NYU Child Study Center, will describe what we do and do not know about the mental health and medical needs of this population, and the structural barriers that make access to appropriate care difficult.
Click here to view the PDF version of this presentation.
---
French Disease to Ipergay: Syphilis networks in the PrEP era
John Schneider, MD, MPH
Dr. Schneider will describe syphilis networks of most at risk populations in the United States and in particular, younger Black men who have sex with men. He will present comparisons of these networks with HIV networks and the implications of co-infection. He will spend a significant amount of time contextualizing both networks within the era of PrEP and describe ongoing and novel network interventions to limit the impact of ongoing domestic syphilis epidemics.
---
A Journey through Syphilis: How does Treponema pallidum cause such a complex disease?
Sheila Lukehart, PhD
Syphilis is a disease that comes and goes, with manifestations affecting many different organ systems. The clinical course is the result of interactions between the host's immune response and the bacterium's ability to overcome or evade that response, a duel that can last a lifetime. This presentation will focus on our evolving understanding of these host and bacterial mechanisms, and their implications for syphilis control.
---
STDs, the Genital Microbiome and HIV Transmission: What is Happening Down There?
Dr. Rupert Kaul
Antiretroviral therapy (ART) dramatically reduces HIV transmission when used as treatment or as PrEP, but the global rate of new HIV infections currently outstrips our ability to provide ART. Most of these new HIV infections are acquired through sex, when the mucosal lining of the vagina, penis or rectum is exposed to HIV-infected genital fluids. Sexual HIV transmission is surprisingly inefficient, with a per-contact risk under 1% for most exposures. Today's presentation will focus on how this risk is dependent on the dynamic interaction between our immune system and microbes – both HIV, other STIs and the larger microbiome – at the mucosal surfaces of the genital tract and gut, and will highlight some challenges of translating these research findings into new HIV prevention strategies.
---
Comprehensive Sexual Health Care for Sexual and Gender Minority Patients in the HAART and PrEP Era
by Kenneth Mayer, MD
Sexual and gender minority patients have experienced sexual health disparities that are partially related to behaviors (e.g. frequent partner change among some subgroups), biology (e.g. increased susceptibility of the rectal mucosa to HIV and several other STIs), and structural factors (e.g. lack of culturally competent care, unsupportive socio-political environments). The advent of highly active antiretroviral therapy (HAART) and pre-exposure prophylaxis (PrEP) means that individuals can engage in condomless sex without HIV transmission. The implications of the new findings in HIV prevention for STI management and control will be explored in the talk, with suggestions for the development of new paradigms to enhance the sexual health of these populations.
---
Risks and Resiliencies: HIV and STIs among Gay Men, other Men who have Sex with Men and Transgender Women Globally
by Stefan Baral, MD, MPH, FRCPC
This talk will present the results of recent systematic reviews of the burdens of HIV and STIs among gay men, other men who have sex with men, and transgender women in both high and low and middle income settings as well as a discussion of the vulnerabilities that potentiate risks for adverse health outcomes among these populations.
---
Public Health in a Hostile Environment: Racial Inequality and STD/HIV in the US
Adaora Adimora, MD, MPH
It's now well understood that social factors are a major determinant of HIV and other STDs. But how can we develop relevant interventions? And what are the methodological challenges of social determinants research? This talk will explore how these issues can impact STD epidemiologic research among African Americans.
---
STDs Amplify the Transmission of HIV: Where do we go from here?
Myron S. Cohen, M.D.
Since the time HIV was discovered as the cause of AIDS, we have known that a wide variety of STDs amplify transmission of the virus. The biological forces that create such risk are increasingly well understood. The greatest challenge has been to design strategies that link detection and treatment of STDs to reduced transmission of HIV.
---
From Partner Services to Field Services: The Evolving Role of Public Health Outreach to Control HIV/STDs
Matthew Golden, MD
Recently, Dr. Golden spoke about the evolving role of public health outreach in the area of HIV/STD. Partner services have been a component of public health STD control since the 1940s, but were not initially widely employed to combat the HIV epidemic and were never adequately funded to meaningfully affect rates of chlamydial infection. The advent of expedited partner therapy for gonorrhea and chlamydial infection, a new national emphasis on the HIV care continuum, and HIV/STD program integration are now fundamentally altering the role of disease investigation and outreach in the control of HIV/STD, both in the U.S. and in low income nations. Dr. Golden presented evidence supporting an expanded role for field outreach in the control of HIV/STD and discuss outstanding operational research questions that confront this area of public health practice.
Dr. Golden is the Director of the Public Health – Seattle & King County HIV/STD Program, and a professor of medicine at the University of Washington School of Medicine. He received his BA in history from Grinnell College, his MD and MPH from Johns Hopkins University, and completed a residency in internal medicine and a fellowship in infectious diseases at the University of Washington. Dr. Golden's research seeks to integrate public health practice with operational research in the area of HIV/STD prevention. Much of his work has related to the implementation of expedited partner services for gonorrhea and chlamydial infection, HIV partner services, and the use of field outreach to improve the HIV care continuum.
---
HIV Transmission Dynamics: From Viral Particles to Sexual
Networks. Implications for HIV Prevention
by Thomas Quinn, MD, MS
Dr. Quinn reviews the current epidemiological trends in the global AIDS pandemic and review recent findings in the dynamics of viral transmission from both a viral and population level perspective. He will discuss how this biomedical information can be incorporated in the implementation of combination preventions strategies in efforts to control this pandemic.
---
Program Science in STI and HIV Prevention – Global Challenges and Emerging Experience
James Blanchard, MD, MPH, PhD
"Program Science" is a relatively new construct that has emerged to help address the gap between the domains of public health programs and scientific research. In this presentation Dr. Blanchard discusses the challenges and issues for developing, synthesizing and translating scientific knowledge into the design and implementation of public health programs focusing on STI and HIV prevention. Examples from several different countries in diverse epidemiological and socio-cultural contexts are used to illustrate emerging approaches to improve assessment and program strategies, definition of programs and prevention services, and measuring the progress and achievement of programs.
---
The Microbiome of the Penis in Adolescent Men
J. Dennis Fortenberry, MD, MS
In this seminar, Dr. Fortenberry summarizes methodologic issues in conducting a prospective study of the penis microbiome among 14-17 year old adolescents. The microbiota of the coronal sulcus and urethra will be described, along with potential interactions of the penis microbiota with urethritis, Chlamydia infections and other STI. The overall objective is to develop a new paradigm for understanding the developmental sexual health of young men.
---
The Road From Observation to Intervention to Implementation: Perspectives of a Pragmatic HIV Prevention Researcher
Connie Celum, MD, MPH

In this webinar, Dr. Celum describes lessons learned in moving from observational epidemiology of STIs and HIV interaction with a focus on HSV-2 to testing interventions to reduce HIV acquisition and transmission. She describes work on combination HIV prevention to achieve high coverage of HIV testing and linkages to effective interventions (HIV treatment and male circumcision) in subSaharan Africa.
---
Contraception and STI/HIV: Balancing the Tradeoffs in Different Contexts
by Ward Cates, MD, MPH

Dr. Cates introduces health care professionals and program staff who serve people at risk for STDs to the five reproductive life stages (RLS) of women. The webinar also highlights how contraceptive choice affects a woman's STI/HIV risk as well as how STD/HIV context could affect contraceptive options.
The Centers for Disease Control and Prevention is accredited by the Accreditation Council for Continuing Medical Education (ACCME®) to provide continuing medical education for physicians.
For complete information on Continuing Education and this program, please visit the CDC website.
---
It's Not Just the Pathogen Anymore: The Genital Microbiome and Implications for Sexually Transmitted Infections
Jeanne Marrazzo, MD, MPH, FACP, FIDSA

BV is a common cause of vaginitis and increases women's risk of pelvic inflammatory disease, adverse pregnancy outcomes, and risk of STD/HIV acquisition. This session provides background on BV, and discuss recent developments in our understanding of the epidemiologic and microbiologic data that inform understanding of this complex dysbiosis.